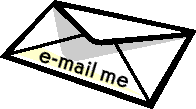 Not all emails work through the link on our web site...you may need to type our email address into your email server.  Sorry for the inconvience.     clearbrookkennels@gmail.com   

Also, be sure to check you junk mail box in case our response ends up there :)    THANKS!

Feel free to call 360-224-0903 cell or 360-988-4328 home

There is a high interest in our puppies :)  We do have a waiting list and will gladly add you to it.   Please include a phone number in your email and give some specifics as to what you are looking for (gender/size/color, or if no preference) 

If you have been added to our waiting list and are no longer interested, found another puppy else where, or would like to wait until a later date to get a pup, please let us know :) 

 It helps us so much on this end!

 Thank you all!

Just a little sample of some of our past pups  (These have been sold and are shown here to give you a quick sample of colors and markings)

    "How fun and useful is the Rat Terrier?"

Scroll down to see :) "

Job well done!!!  Pics sent in by farmers who love their 'Clearbrook' working Rat Terrier and friend :)