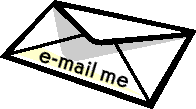 Please let me know if you are wanting a pup!


Not all emails work through the link on our web site...you may need to type our email address into your email server.  Sorry for the inconvience.     clearbrookkennels@gmail.com   

Also, be sure to check you junk mail box in case our response ends up there :)    THANKS!

Feel free to call 360-224-0903 cell or 360-988-4328 home

Litter of Cider and Boston

Born 5/29/2019

Ready to go home July 29

$650 

Litter of Sky and Cougar

Born 6/24/2019

Ready to go home Aug 19

$650 

Litter of Summer and Cougar

Born 6/29/2019

Ready to go home Aug 24

$650