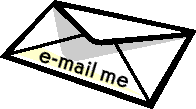 Please let me know if you are wanting a pup!


Not all emails work through the link on our web site...you may need to type our email address into your email server.  Sorry for the inconvience.     clearbrookkennels@gmail.com   

Also, be sure to check you junk mail box in case our response ends up there :)    THANKS!

Feel free to call 360-224-0903 cell or 360-988-4328 home

We have new puppies!  We do have a waiting list and will be contacting those folks, but if you wish to be added for contact as well be sure to let us know.  Please include a phone number in your email and give some specifics as to what you are looking for (gender/size/color, or if no preference) 

 Thank you all!